In this project, I developed e-commerce CMS with a very flexible system of managing information.

Background
In the world of web development, we often face similar tasks.
I have worked for many years as a web programmer and I decided to automate some routine tasks. Therefore, I created my own CMS engine that I successfully used in many projects with some customization.
When we received an order for developing an e-commerce solution, it was an excellent opportunity to upgrade my engine. So, I decided to make a universal e-commerce platform CMS.

The main advantage of the developed product was the ability to sell any kind of items.
Functionality
CMS administrators can manage:
class of goods (e.g. plumbing);
sub-classes of items;

criterion (e.g. bath, shower etc.);
available properties (e.g. material);
property options (e.g. granite, metal etc.);
content sliders;
items, with all possible properties and values;
sales — setting a discount and how it'll work on selected items;
content pages (e.g. About us, Contacts etc.);
collections;
manufacturers.
Environment
PHP, PostgreSQL, JS, AngularJS, GruntJS.
Auto-generated cross-optional filtering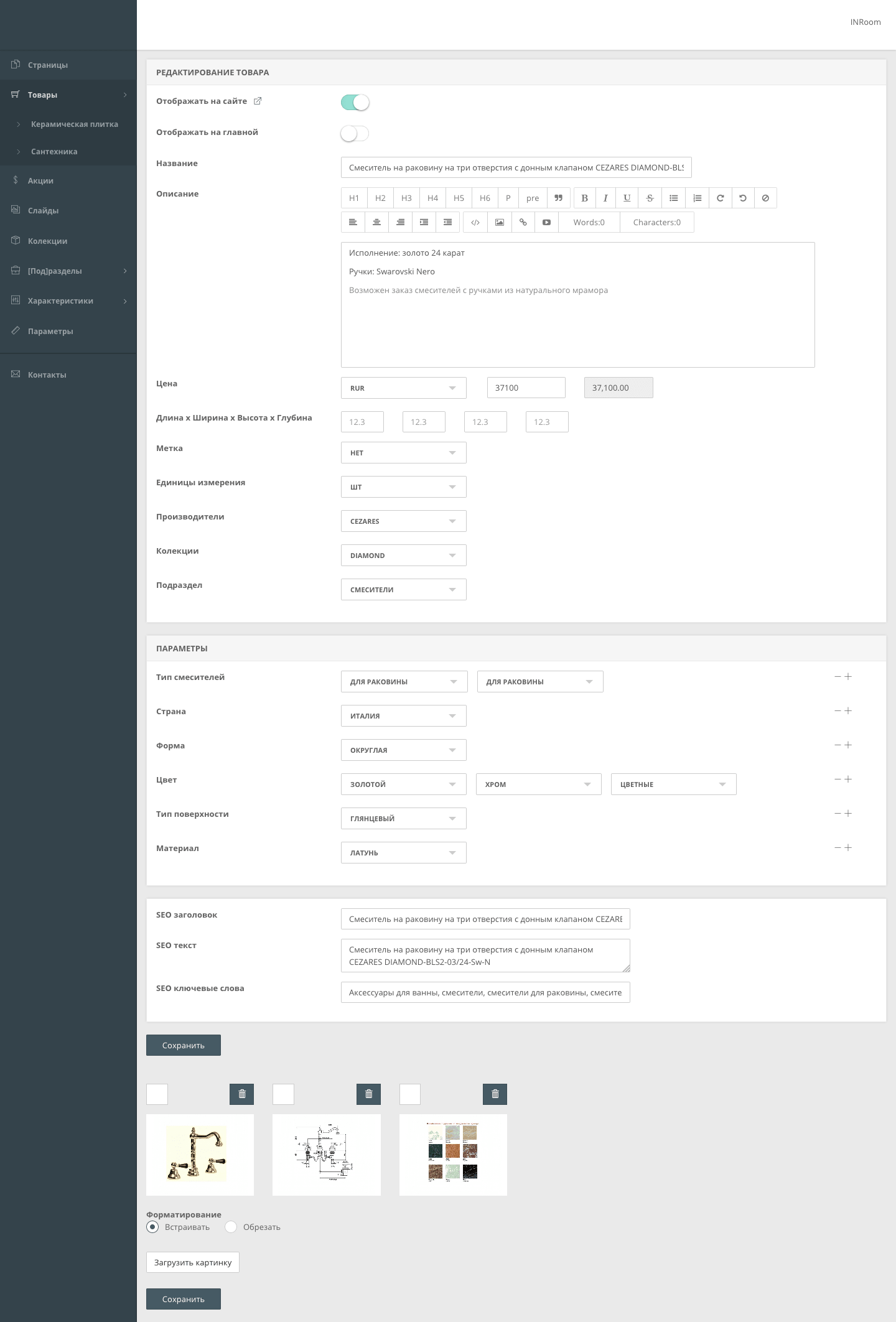 Managing an item in a store
Setting parameter values for category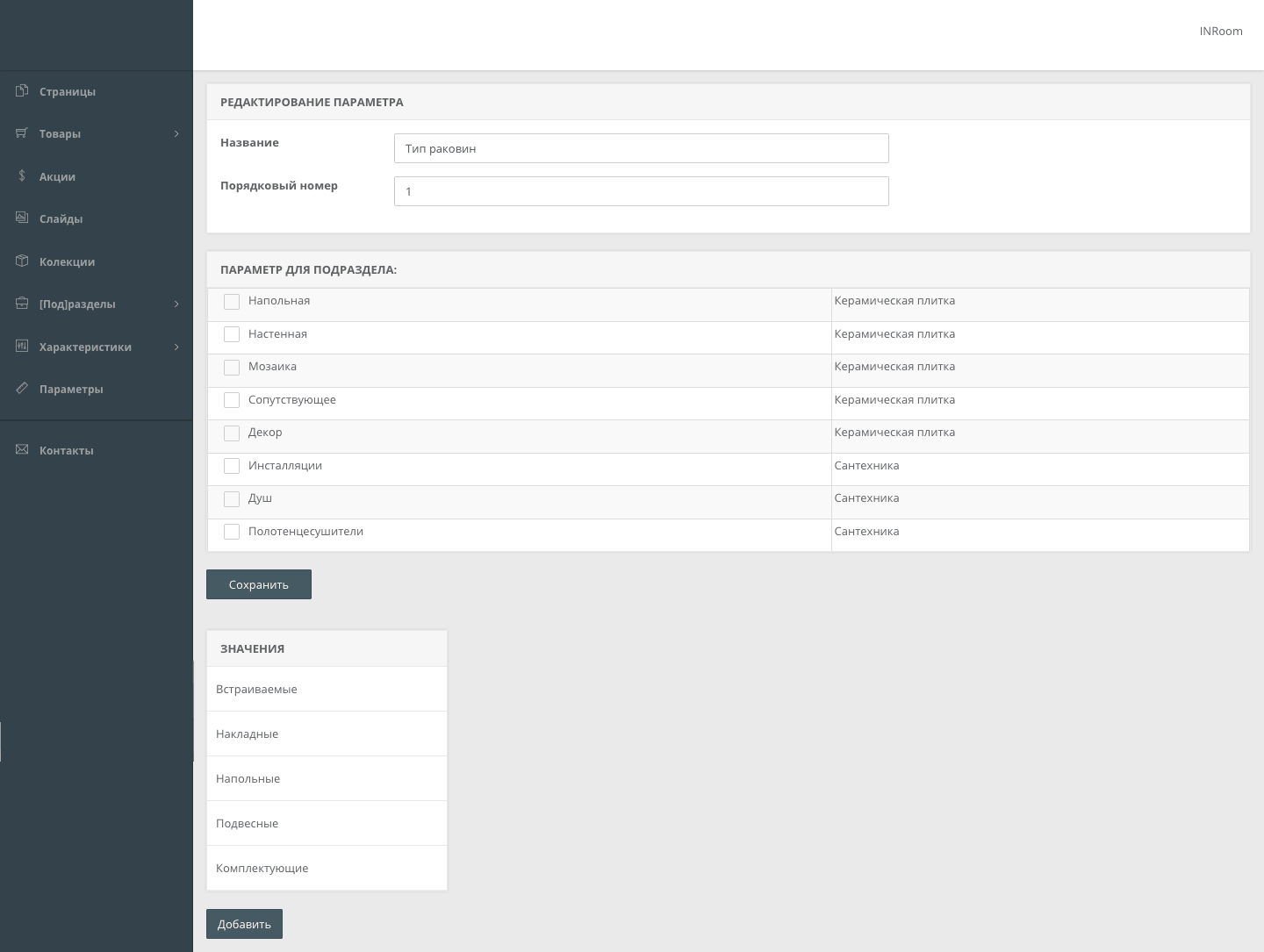 Manage the order of parameters in the filter